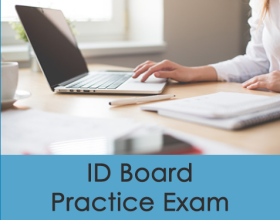 IDSA, in cooperation with the National Board of Medical Examiners, has created a timed Practice Exam designed to provide an opportunity to prepare for the ID Board Exam. It contains 50 case-based multiple-choice questions as a general review of infectious diseases topics. Like the board exam, the Practice Exam is timed. Users are allotted up to one hour and forty minutes to take the exam.
Upon completion of the exam, a score, along with a report containing learning objectives of items answered incorrectly, will be displayed. 
Please note that the Practice Exam is not eligible for CME credits or MOC points.
This activity is not accredited for CME or MOC.